Incident Response, Recovery, and Resilience
Engage cyber insurance carrier-approved experts to solve an active breach or prepare for future incidents.
Get Help now
Cyber Liability Insurance, Financial Protection, Cyber Risk Management
Save up to 70% or receive up to a 50% rebate on cyber liability insurance premiums for yourself or customers.
Learn how to save big on protection
Enterprise Security Solution Distribution
Procure or resell vetted, cyber insurance carrier-approved, enterprise class security software and services.
Click Here to Buy
Want to get ahead of the next incident? Have an active incident?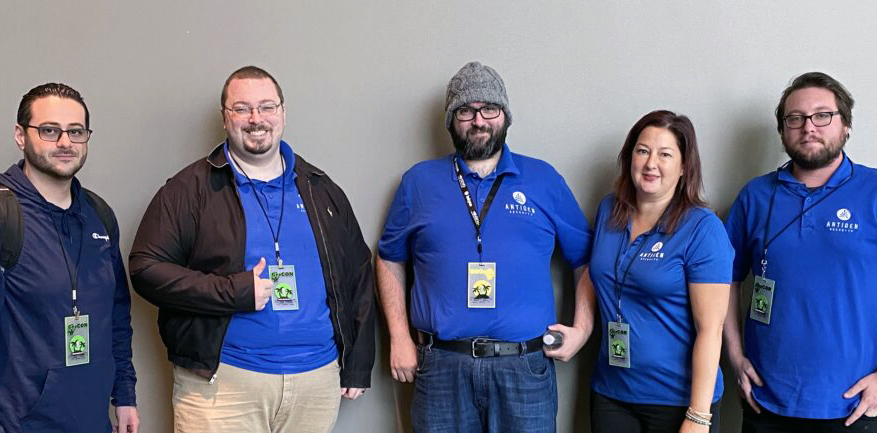 A channel-first, community-driven, research-focused DFIR and Managed Security distributor that partners with cyber insurance carriers to create intelligence-driven solutions that address every facet of cyber risk for partners and customers.
Our solutions don't just help you secure your organization or portfolio, they also reduce total cyber risk management costs and can enable significant savings on cyber liability insurance premiums.
What our clients say about us
"Choosing Antigen has simplified everything from Security Program, Incident, and Cyber Insurance management, to product evaluation and procurement. With Antigen we have eliminated the need to hire and maintain security staff, and reduced our total cyber risk management costs by 42%."
"Antigen makes managing my portfolio simple. They provide cyber insurance carrier-approved security programs that meet regulatory and industry requirements and save a ton on our cyber risk management strategy. With their Titan Defense Complete program, they effectively eliminate technical and risk debt within our portfolio."
"Antigen acts as a cyber risk portfolio manager for our firm, providing a better experience between and during claims and saving both us and our policyholders money on everything from proactive security measures as well as claim-related costs. They are a game changer in the cyber insurance world for carriers, brokers, and policyholders."
"Working with Antigen has enabled me to profitably grow and move upmarket while providing enterprise security at a reasonable price to my customers, and help them (and me) save a ton on their cyber liability insurance coverage."
Make sure your business overcomes threats
Get in touch to learn how to keep your business protected using industry-leading tools and experts who are passionate about what they do.