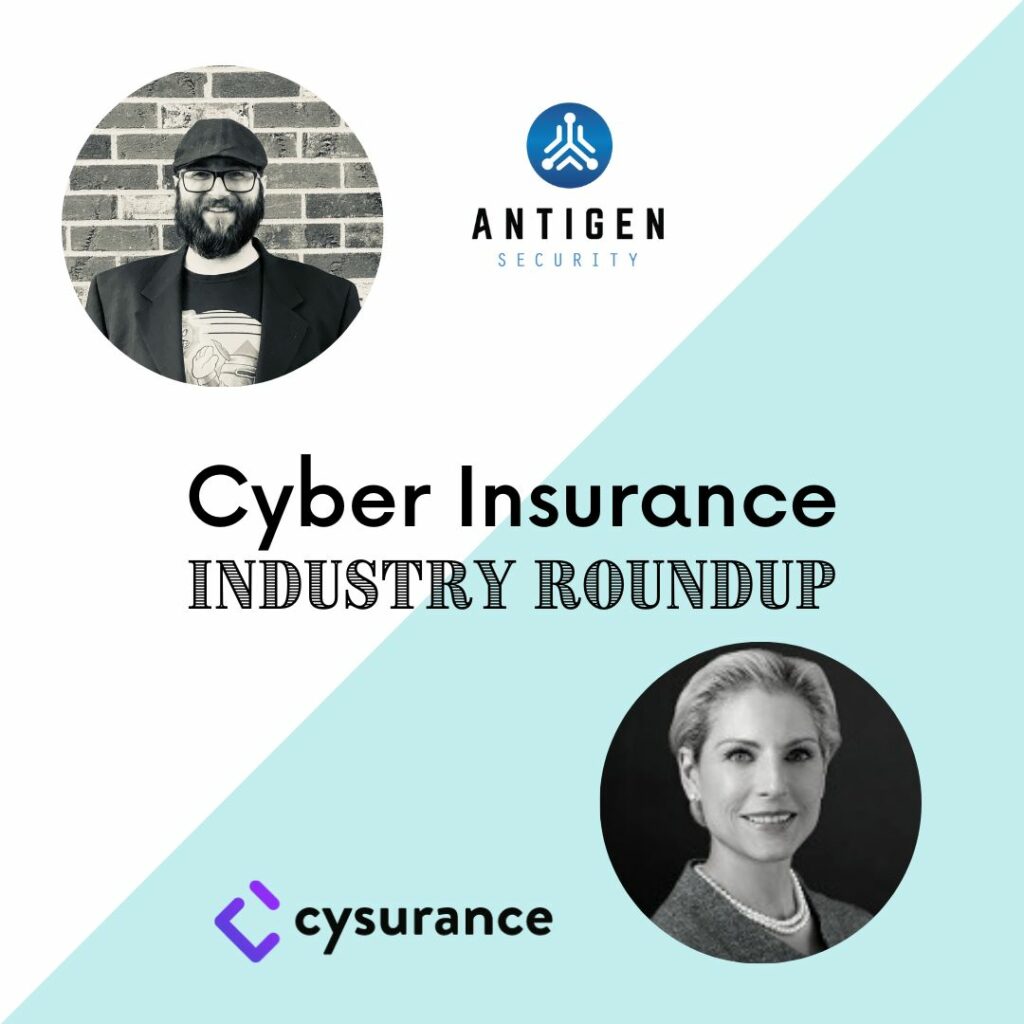 A monthly, podcast-style discussion between Antigen CEO Steven Legg and Cysurance CEO Kirsten Bay on current events in cyber insurance, with takeaways for businesses trying to navigate the requirements of insurers.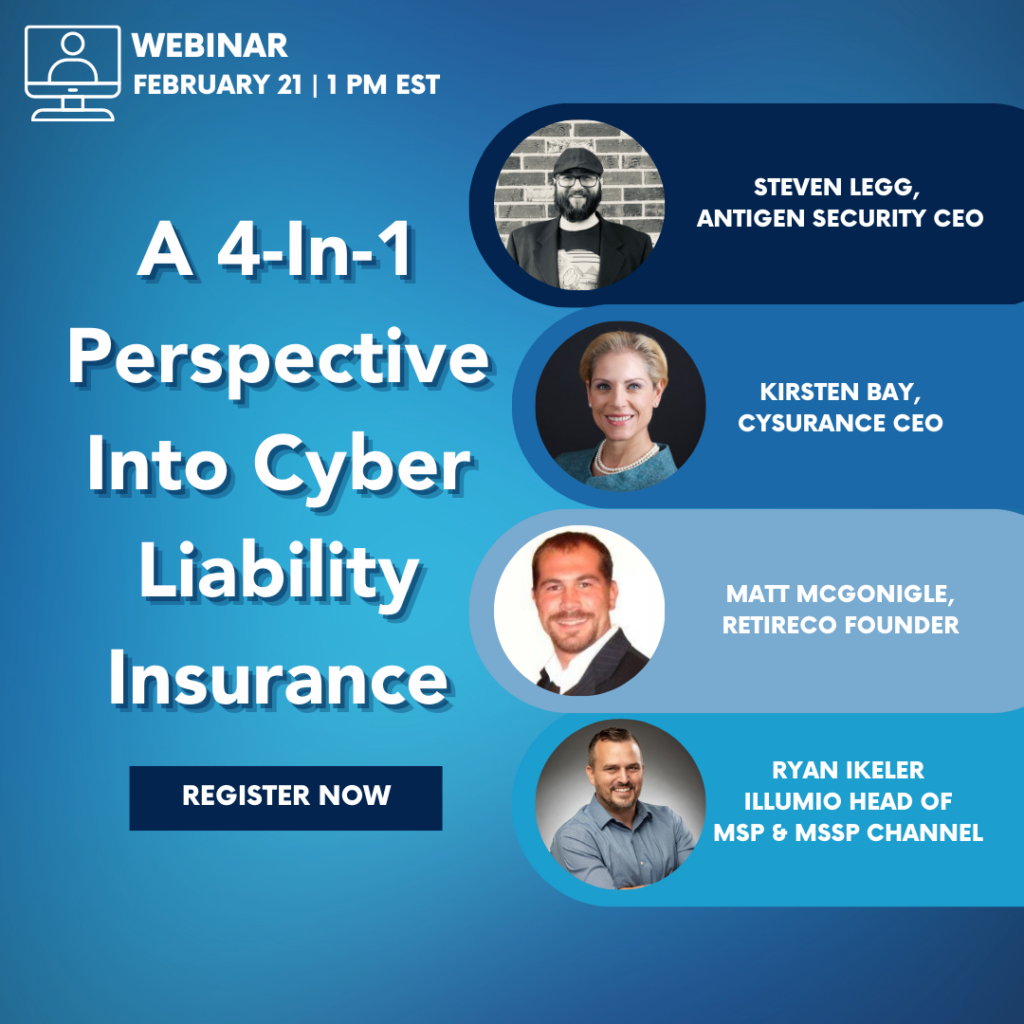 A 4-in-1 Perspective on Cyber Liability Insurance. This webinar includes a cyber insurance panel discussion with Steven Legg from Antigen Security, Kirsten Bay from Cysurance, Matt McGonigle from RetireCo and Ryan Ikeler from Illumio.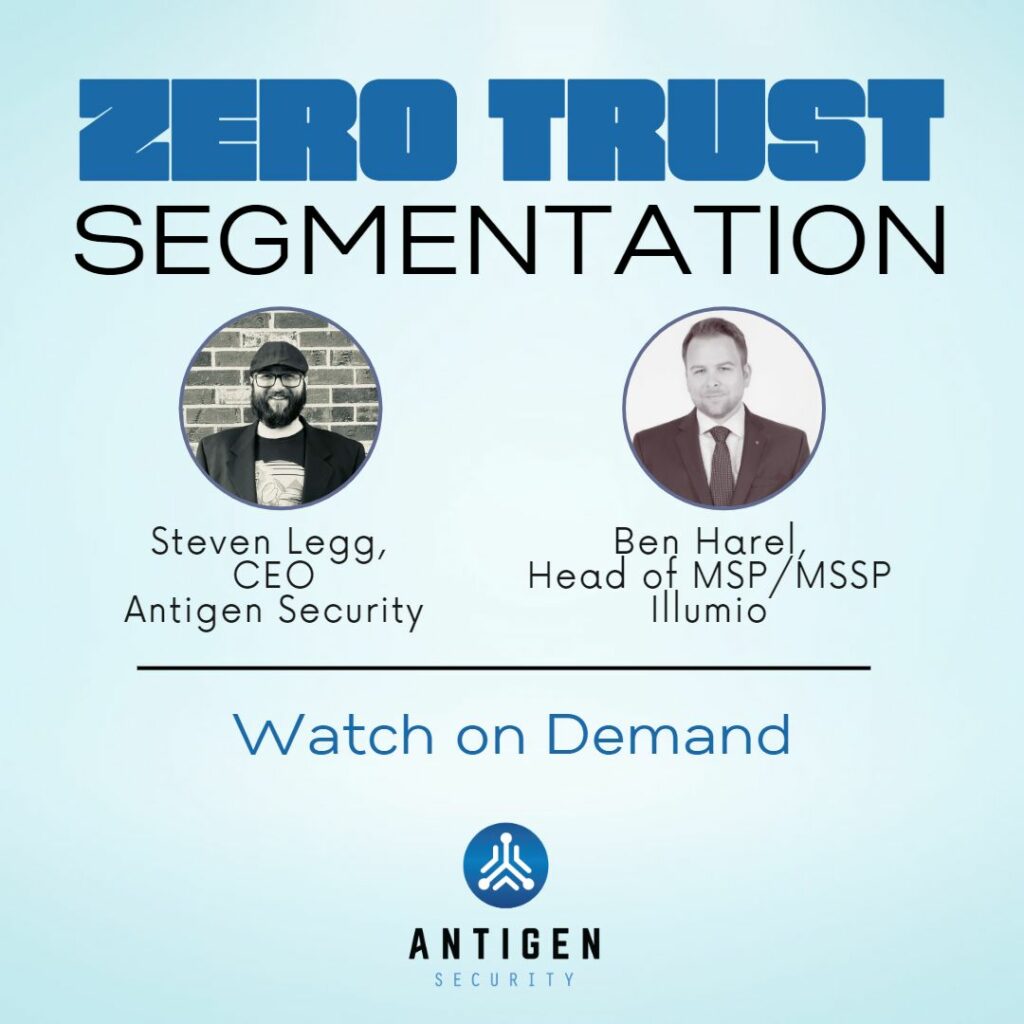 Illumio's Head of MSP/MSSP Ben Harel and Antigen's CEO Steven Legg explain what ZTS is and how it can impact businesses applying for cyber liability insurance.
Become a subscriber to our content
Watch even more videos and learn when our next live stream is happening! Subscribe to our YouTbe channel here.