Level up your security knowledge with a partner you trust.
Antigen Security seeks to instill knowledge and expertise with partners and clients alike. Whether planning your organization's Incident Response program or teaching your engineers and technical leaders the finer points of Detection Engineering, Antigen's Training & Education practice can help.
Our team has decades of experience in the security industry, having handled thousands of DFIR investigations. We want to share our knowledge with others to stop cyber crime from harming organizations and the families who depend on them.​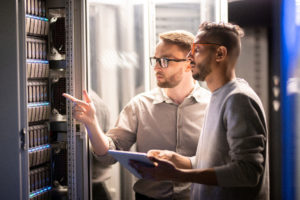 Training options to fit your business needs.
Incident Response Planning
Training for all key leadership and staff required to identify and respond to security incidents, engaging and coordinating both the teams and communication required, as well as containment, preservation, and triage strategies for common threats. Includes an expert-lead tabletop exercise to test and review established or revised Incident Response Plan.
Detection & Response Briefing
Training for Boards and Executive Leadership on establishing and executing multi-faceted, company-wide strategies to increase the resilience of the business to cyber threats and extinction events. This can include a cyber liability insurance review as well as cyber law readiness discussion.
Discuss various risk scenarios and how your organization can be prepared for each one. Can be tailored to each individual organization's needs.
Does your organization need training? Get in touch so we can discuss your needs.