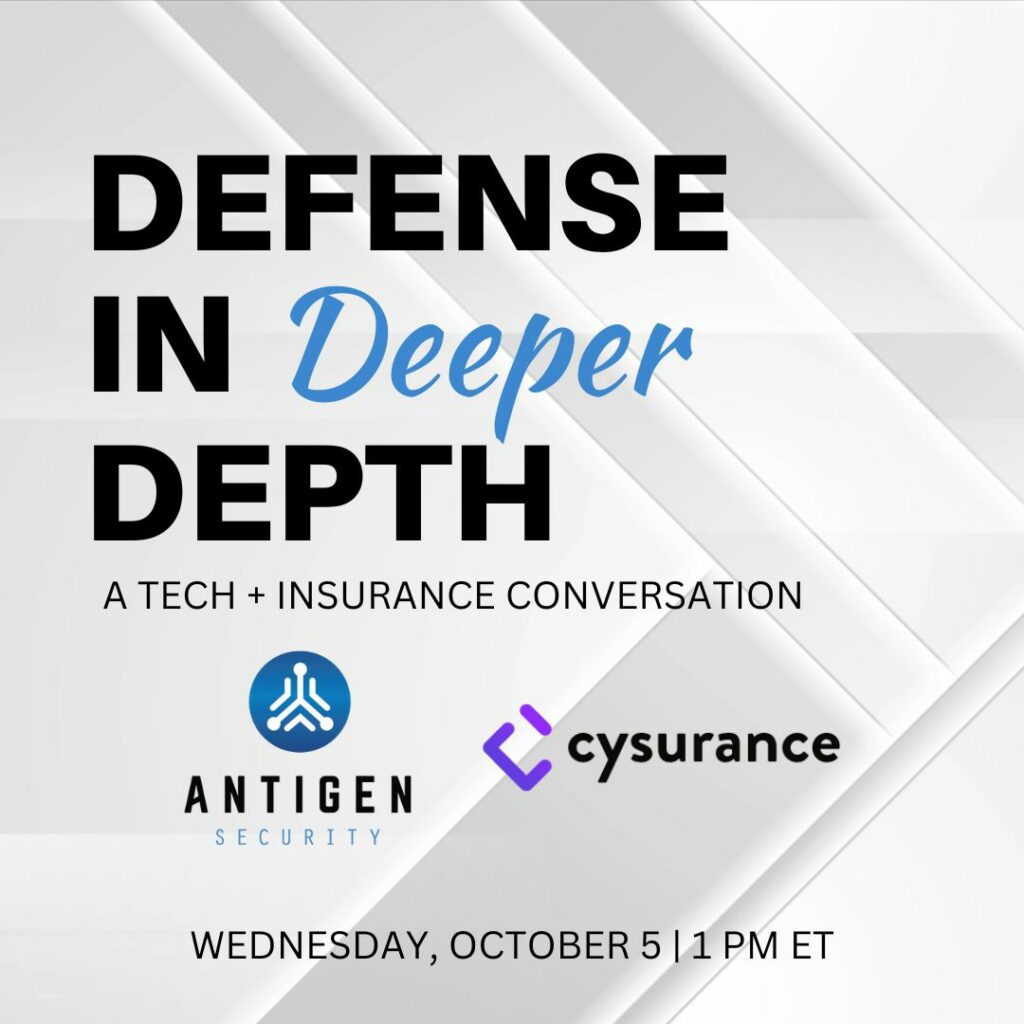 Join Antigen CEO, Steven Legg, and Cysurance CEO, Kirsten Bay, for the first of many monthly discussions on all things relating to cyber insurance and the technology that insurers want organizations to have.

Antigen CEO Steven Legg and Patriot Consulting President Joe Stocker will discuss current events in the cyber landscape, including the Uber breach, Cisco breach, and other events that organizations are being asked by leadership … "could we be next?" 
We are adding more webinars soon! Check this page for the next upcoming events on topics such as:
Cyber liability insurance
Incident response
Risk assessments
Vulnerability scanning
Managed detection & response
And more!